Topking – The inventor of the one and only real Vlammetjes®!
Topking is producer of famous brands like Vlammetjes®, KaasTengels®, VlamTosti's®, Vlammensaus® and such. A process that started at the kitchen table has matured to a production company that meets the highest standards.The one and only Vlammetje® was invented by Bert Roubos in 1982, at his own kitchen table.
Nowadays Vlammetjes® is a very strong brand, it is hard to imagine a snack platter without Vlammetjes®! This is something we are very proud off.
Local production
We produce locally and semi-traditionally. We pay a lot of personal attention to achieving the highest quality standards. We have developed most of our machines ourselves. This also goes for the machine we use to produce our pancakes. We try to keep the distribution of our frozen foods in our own hands as much as possible. This way we can maintain a high quality level and our customers can rely on us.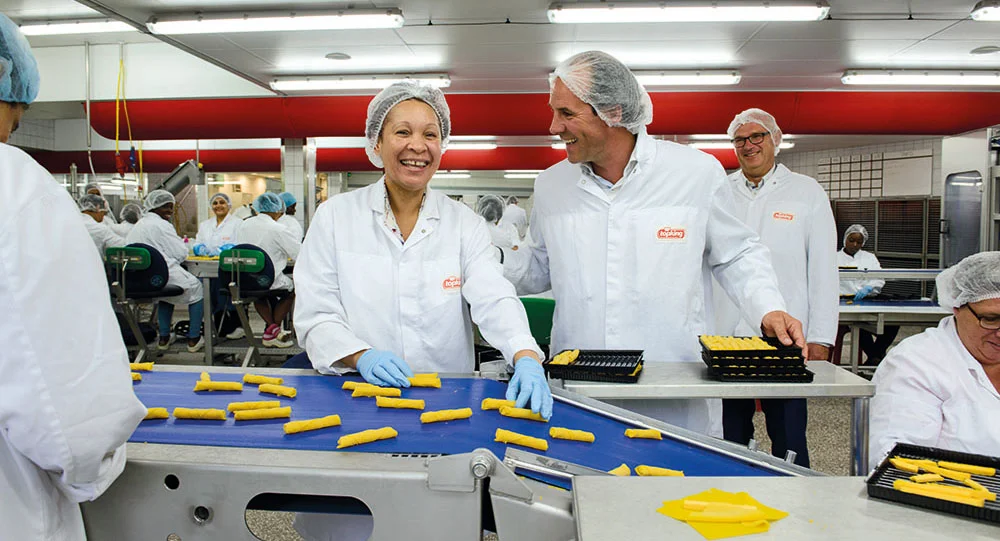 Society
Employees stay with us for a long time. Because Topking is a lean organization with a pleasant atmosphere. "It is a small society, represented by different cultures, were we are respectful, open and honest with each other", according to Bert Roubos.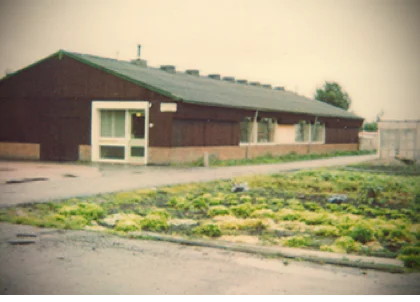 Recognition

You can always recognize the Topking products by its logo and the red line. We use them on all our packagings, leaflets and other promotional items. When there is no Topking logo and/or a red line it is not a Topking product. Almost all of our products have their own brand name, this alongside the covering brand Topking. Because our brands are registered trade-marks only Topking Vlammetjes® can be called Vlammetjes®.
Fair share
We have transparent terms of delivery and balanced prices. This means that you can count on exclusive snacks, a steady sales return and also a healthy margin. We like to keep it simple but we do everything according to the highest standards. You will not see our products under another brand name then Topking. This gives certainty. Notice the difference by working with brands.